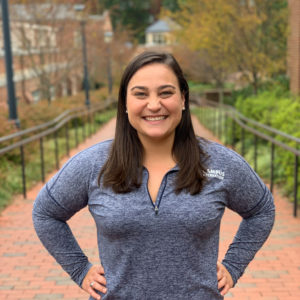 Caitlyn McHugh
Sport Programs Coordinator
Caitlyn's campus recreation passion is deeply rooted in the UNC community. She graduated from UNC in 2014 with a B.A. in Psychology and worked for Campus Recreation in Intramural Sports during her time as an undergraduate student. She remained in Chapel Hill after graduation by serving as a UNC Campus Recreation Intern with Intramural Sports.
After the completion of her internship, Caitlyn went back home to New Jersey and attended Rowan University. She received her M.A. in School Counseling while pursuing her campus recreation passion as the Graduate Assistant for Intramural Sports and Sport Clubs. 
Caitlyn joined our professional staff team in June of 2017. She is thrilled to be back in Chapel Hill to serve as our Sport Programs Coordinator.