Functional Movement & Fitness Center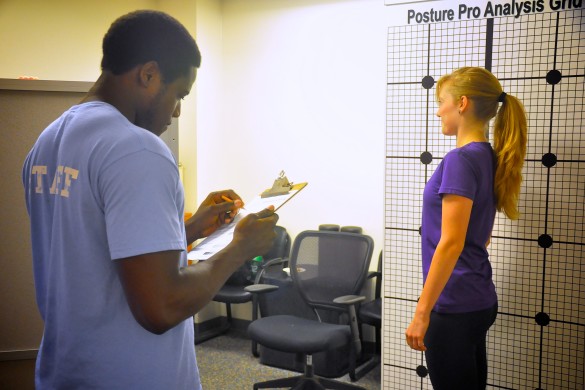 Interested is receiving a fitness orientation or learning more about your current level of fitness? Stop by the Functional Movement and Fitness Center (FMFC), located in the Student Recreation Center (room 110) across from the front desk, to chat with one of our certified Personal Trainers!
---
Free Drop-in Services:
Drop-in services are free to all students and recreation members, and no appointment is required (no drop-in hours on university holidays or breaks).
NEW HOURS STARTING OCT. 1st
Monday/Wednesday/Friday from 11:30 – 1:00 pm
Tuesday/Thursday from 5:30 – 7:00 pm
These services can include any of the following:
Fitness Orientation/ Consultation

Comprehensive Fitness Assessment

Functional Movement Screen

Equipment Orientation
Resistance Training Consultation
Cardio Training Consultation
Stretching and Foam Rolling Consultation

Blood Pressure & Heart Rate
Body Composition & Circumference Measurements
Cardiovascular Assessment
Strength Assessment

Static posture
Overhead squat
Single leg squat
Upper body pushing exercise
Upper body pulling exercise
Click here if you are interested in a full fitness assessment and personalized program.